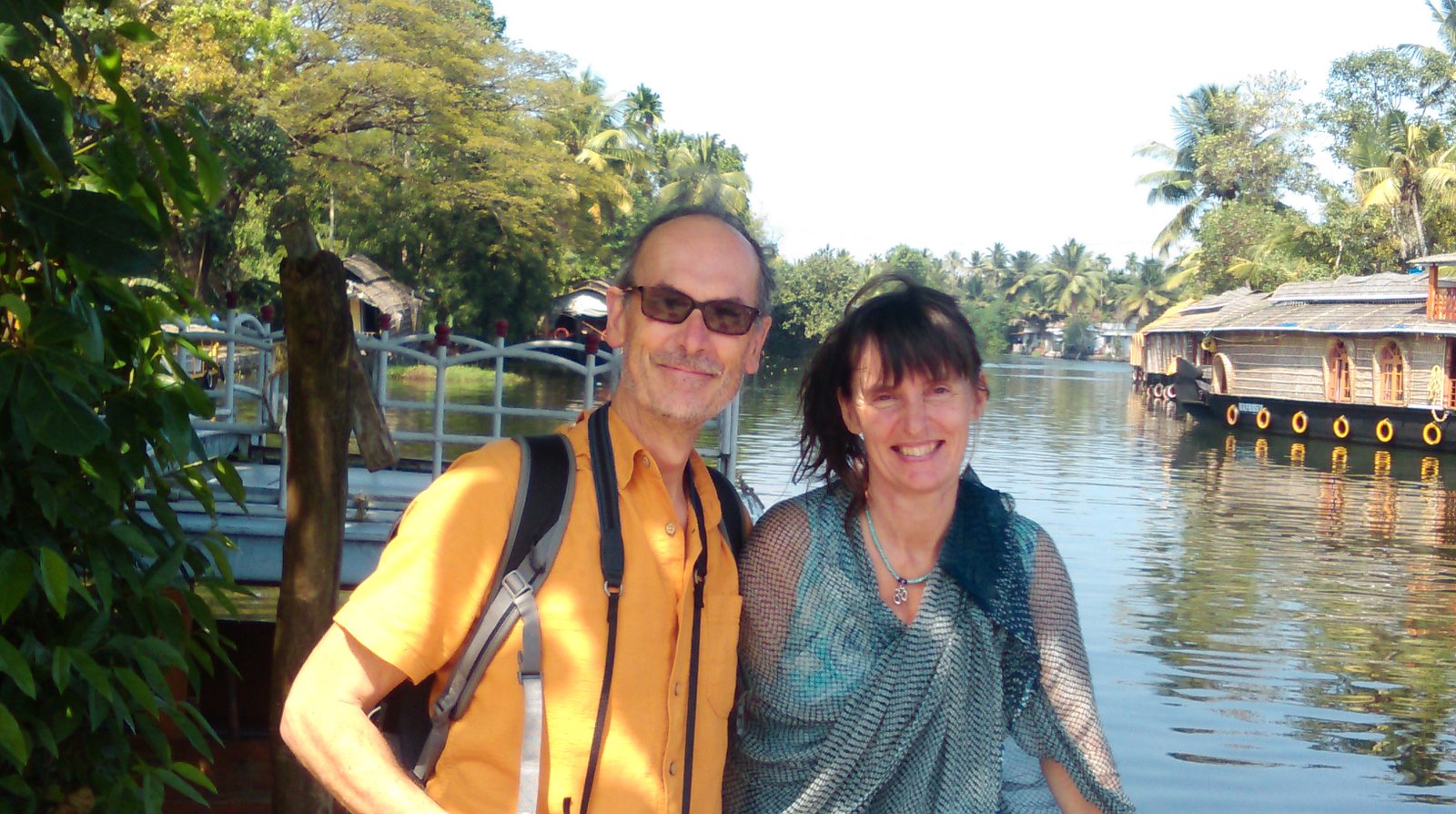 Iyengar Yoga Studio West Bridgford Directors Isabel Jones Fielding and Geoffrey Fielding
Isabel Jones Fielding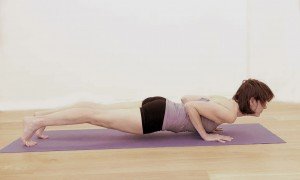 Isabel has been teaching Iyengar Yoga for 17 years and qualified as an Intermediate Level 3 teacher nearly 7 years ago.
Isabel became a keen Iyengar Yoga student 26 years ago after meeting Margaret Austin one of the Uk's most senior and inspiring Iyengar Yoga teachers. Since then Isabel has traveled up to the North East every year to study an intensive course of yoga with her, who together with Gordon Austin teaches a group of advanced Iyengar students and teachers from all over the UK.
In 2006 Isabel began developing her yoga practice and teaching further with Jayne Orton who is an advanced teacher. With her expert guidance, Isabel overcame long term back and neck injuries, and through rigorous study and self practice over a 5 year period Isabel became an Intermediate Leve1 3 teacher in March 2011. Every week now Isabel continues to study with Jayne, and other senior teachers across the UK, and has been taught by Dr Geeta Iyengar at conventions in 2002 and 2008, and 2014, by Abhijata Iyengar in 2014 and spent 31 days studying with Prashant Iyengar and the Iyengar family in India Pune in 2014 and 2017.
Isabel also takes an active role in the national Iyengar Yoga association serving on the EX, and as chair of the Events Committee, which involves organising the national Iyengar Yoga Convention for 300 – 600 Iyengar teachers and students every year.
Isabel has an extensive background in movement, and worked for 35 years as a professional choreographer, she trained from the age of 11 as a ballet scholar at the Royal Academy of Dance, gained a performance degree in contemporary dance and music at Bretton Hall and went on to found a professional company in 1989 with arts council funding, making more than 33 new devised 33 full length touring performances.
Her performance work now focuses on composing / audio describing and singing, where she directs Salamanda Tandem a team of performers and artists, who tour art and performance across the UK and abroad. Isabel also delivers training programmes and has written a variety of publications as a professional composer, singer and director. Iyengar Yoga forms the foundation stone of Isabel's practice, of all salamanda tandem charity board members, and of a number of associate artists.
Geoffrey Fielding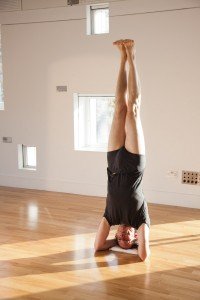 Geoffrey has practiced Iyengar Yoga as a student for more than 25 years, and as a teacher for 7 years. The precision, clarity and rigor of Iyengar Yoga drew him into training as a teacher, and he qualified in 2010, under the expert tutelage of Advanced teacher Jayne Orton. In 2014 after 2 years of further study with Richard Agar Ward also one of the Uk's most senior teachers, he gained his Intermediate level 1 certificate. Geoffrey is a very dedicated student, and travels to Birmingham each week to study with Jayne, and studies around 270 hours a year in weekly classes and intensives.
Geoffrey also works as a professional photographer and his work has been featured in many international magazines and publications over the last 15 years. Since 2012, he has volunteered for the Iyengar Yoga UK events team as health and safety co-ordinator as well as lead photographer. Photographing the annual convention for their IYN magazine. A large number of his photographs are featured on their new website, and in particular his panoramic photographs taken in collaboration with senior Iyengar teacher Linda Purvis for the first international yoga day in 2016, these featured are used widely on social media by the organisation.


Geoffrey is a qualified and registered Osteopath, and has been working in a group private in Derby since 1991, and runs a private practice in West Bridgford. His interest in the structural and functional integrity of the body first drew him to Iyengar yoga specifically.
Over the last 2 years Geoffrey has been building and designing our new studio, the work still continues, and he has built 2 yoga rope walls, one for 4 students and one for 14 students based upon the San Diego Iyengar Yoga Institute design.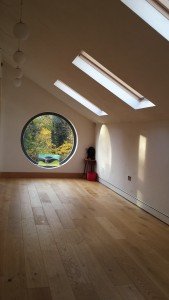 Geoffrey Building our new Studio