Iyengar Yoga Studio West Bridgford Directors have been running special retreats and holidays for the last decade, to places we know, trust and have spent years traveling too: Snowdonia, Turkey and the Derbyshire Dales. Get in touch if you'd like to know more:
…….Discover our Early Summer Derbyshire Dales yoga weekend in Parwich……
15th, 16th, and 17th June 2018

Join us in early summer 2018 for one of our popular yoga weekends in the refreshingly beautiful Derbyshire Dales. This weekend take place in Parwich, a handsome limestone village of some antiquity, nestling in the southern slopes of the White Peak plateau. Spreading attractively around its village green and old sheep-wash, Its secluded character adds to its appeal, for it is on the road to nowhere. The weekend is led by experienced intermediate level 3 Iyengar teacher Isabel Jones Fielding and Intermediate Level 1 Iyengar teacher Geoffrey Fielding. Over these weekends, experience 10 hours of yoga, held in the stunning award winning architect designed village hall. Wooden floors, high ceilings, lots of light and high level green credentials make this the perfect place for yoga.
Plenty of accommodation options locally with self catering cottages nearby, Cosy camping pods, yurts and good camp slots are 15 mins drive away, in a well appointed campsite by the Tissington Trail. Parwich is 20 minutes by car from the market town of Ashbourne, so travel in each day is possible if you live locally. Brunch will be provided after each morning class for all yogis, and afternoons for local walking. With 5 classes in total, the weekend starts on friday evening, 2 classes on saturday with plenty of time for walking in the afternoon, then finishing after lunch on sunday, before a final walk or early departures.
COST: £155 (10 hours yoga and 2 Lunches)
*DEPOSIT: £50.00 secures a place.
Please contact us for availability
Booking form below
Parwich 15th – 17th June 2018 Booking Form
Yoga Holiday in Dalyan Turkey
Extend the summer and join us for a peaceful and relaxing holiday in this idyllic spot on the Dalyan river near the sea on Turkey's west coast. The holiday is taught by Level 3 experienced Iyengar teacher Isabel Jones Fielding, and our hosts are the Likya Pension a small family run hotel sited right there on the river, and Peak Iyengar Yoga Centre led by senior Iyengar Yoga teacher Sue Lovell and Darrel Turney who have been running yoga holidays at Likya pension for 8 years. The town of Dalyan is a few minutes walk from the pension with great restaurants, shops and cafes, The pension owner has a boat and runs wonderful boat trips around the coast stopping at beautiful bays including lunch. Water taxis take you to the beach, reed lined with kingfishers & birds of prey. The beach is unspoilt where Loggerhead turtles lay their eggs.
Price includes: accommodation, 10 yoga classes, fully equipped yoga studio, delicious brunches after yoga and 2 evening meals
Price: Shared room £395 per person Single room £495 (£150 Deposit Reserves a place) Flights not included – Easyjet, Monarch & Thomas Cook fly to Dalaman
For further information and bookings download Booking form Iyengar Yoga Turkey Holiday Isabel
New Year In Snowdonia Yoga Retreat
29th Dec 2018 – 1st January 2019


Join us at Trigonos for our 10th year! In the peaceful, beautiful mountains of snowdonia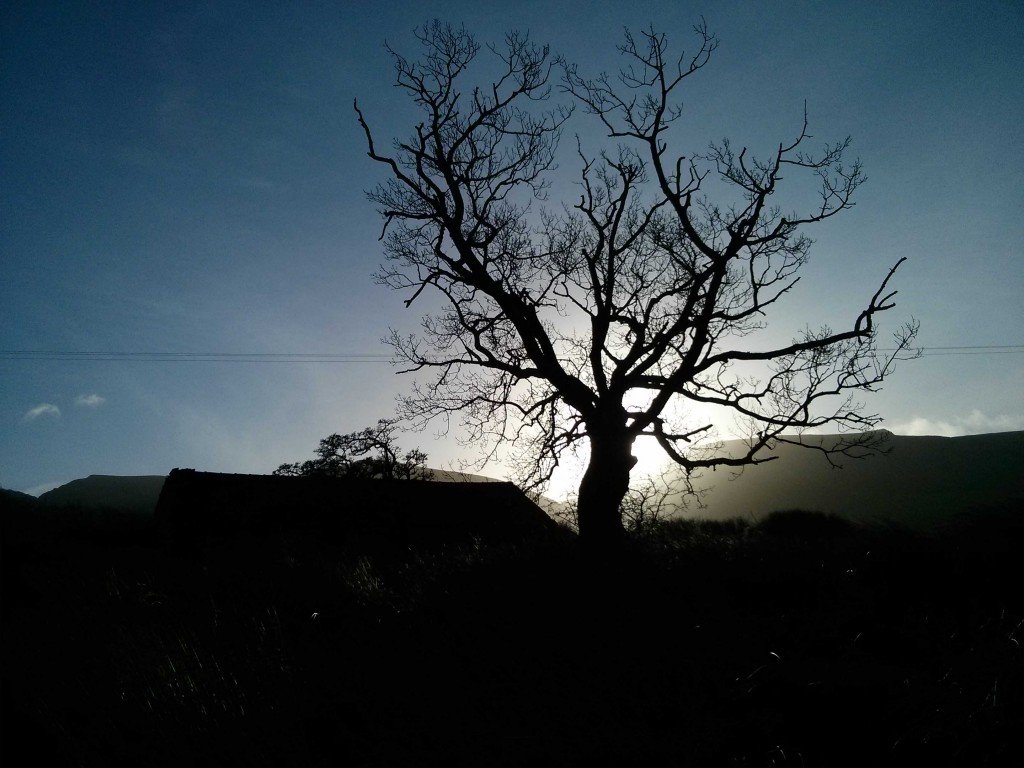 Then this 3-night / 4 day residential weekend retreat of Iyengar yoga, good food, and fresh air in the hills of Snowdonia could suit you. This will be our 10th New Year at Trigonos Alternative Education Centre where up to 17 people come from all over the UK to enjoy the peace and positivity this place transmits. The retreat is led by Isabel and Geoffrey. We start on Friday 29th Dec, with an evening recuperative yoga class to set you up for the retreat followed by a meal. On 30th Dec we begin the day with a yoga asana class, then lunch, and an afternoon for rest or walking, the a further evening class. On New years Eve we'll start the day with an invigorating asana class focused on meditation in action within the yoga asanas, moving into the evening Isabel will run a pranayama class, introducing you to how the breath aids positive thinking, to prepare for the new year. A celebration meal follows, and an evening in the library around the fire, shared conversation or an early night!. On bank holiday Monday, New Year Day our final asana class, builds upon the principles learnt, before lunch then departures.


The Trigonos land and house look out over Snowdon, and are surrounded by mountains with the coast nearby.The house is large, warm and comfortable, set in its own 18-acre site surrounded by mountains, the Trigonos land includes meadows, woodlands, a walled garden and a stream running down to the lake. The food is a great experience, we are provided with our own chef, who cooks the highest quality vegetarian food for us, which is both delicious and sumptuous, using superb fresh ingredients much of it grown organically there.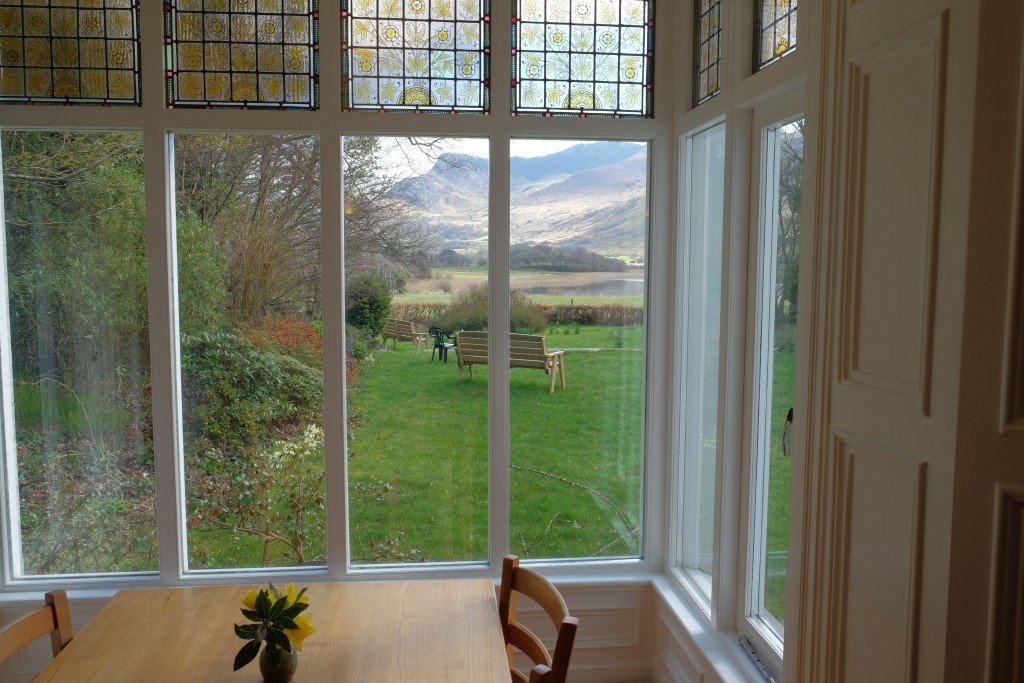 Visit: www.trigonos.org for details
COST: £360.00 – £420 depending on rooms
Includes 12 hours of yoga, 3 night's board and 3 meals a day
*DEPOSIT: £100.00 secures a place.
Please contact us for availability
Past Retreats
New year 2016
Our Yoga year started at Trigonos for our 9th annual new year retreat. 18 yoga students, and 6 family members, made up a group of fascinating and generous people. The atmosphere was amazing; set against a backdrop of ever changing light across the mountains, across the vibrant green fields, winds and torrents of rain filled the rivers, whilst the trigonos house became a nurturing haven of log fires, yoga practice and the most nourishing and delicious food.

Some of the fab class of Jan 2016 pictured here
Book early for our next Trigonos retreat for New year 2018. £100 deposit secures a place.
Easter 2015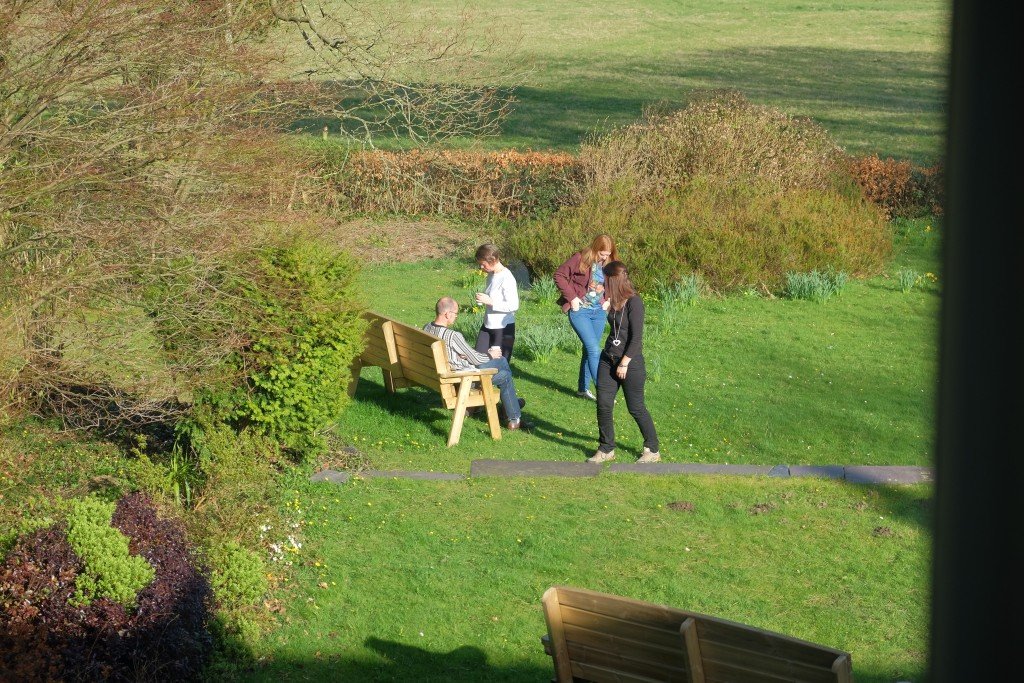 New year 2013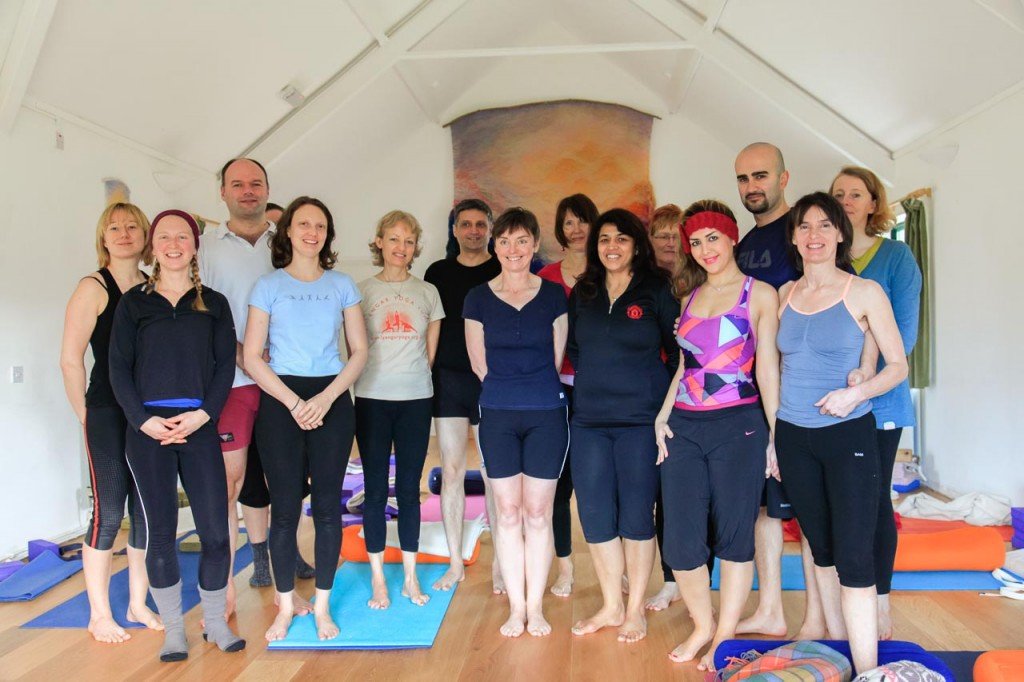 Always known for their amazing Vegi Food in abundance…